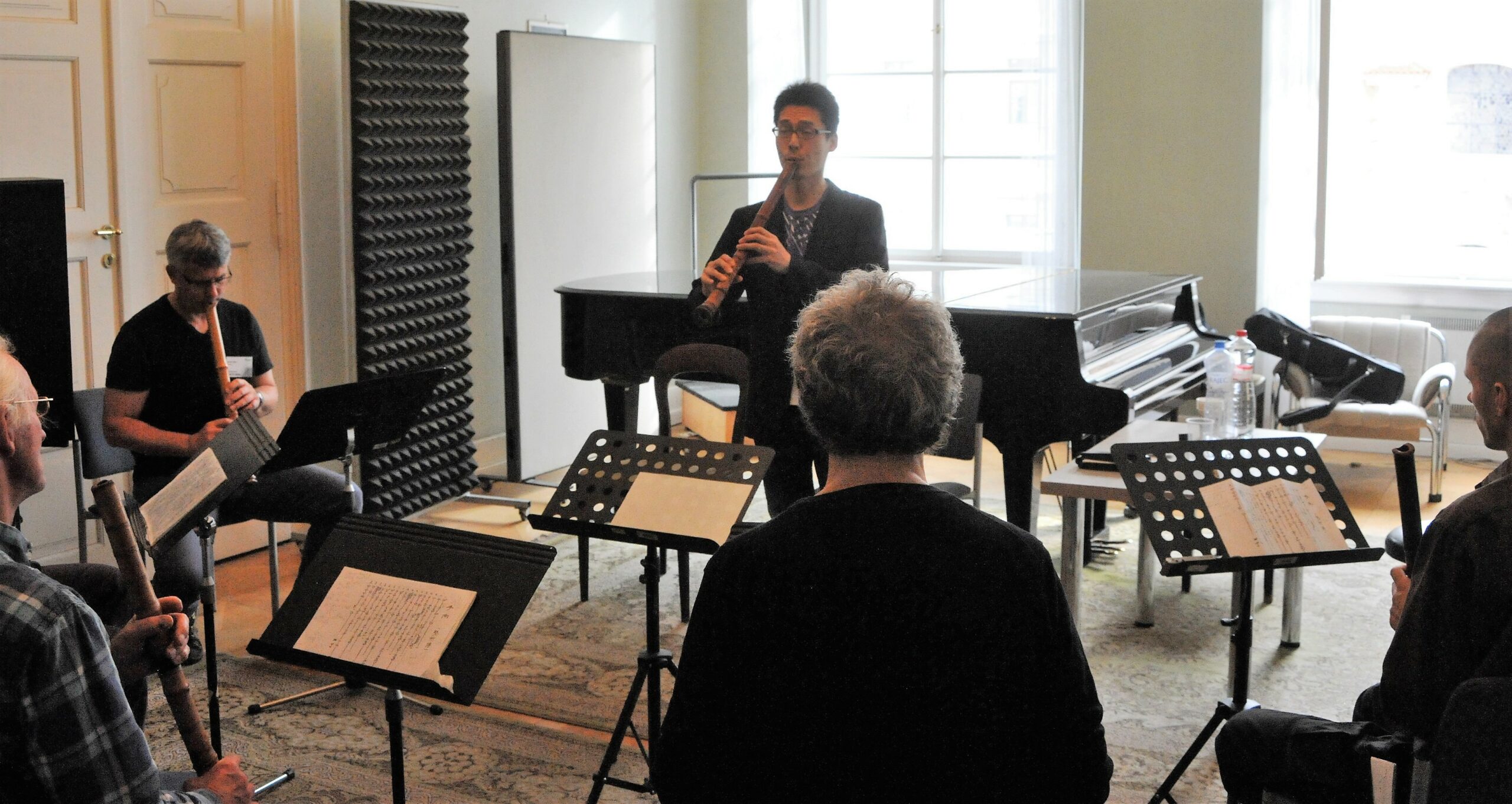 Study Groups
The Study Groups create an intensive study environment good for in-depth study and skill development. The very low teacher to student ratio ensures that a teacher can attend to specific needs of each student.
Each study group consists of 3 sessions of 120 minutes. Number of participants is restricted to 3 to 5 students (the higher the difficulty, the fewer the participants). Participants are provided teaching materials in advance and are expected to come prepared. All teaching is conducted in English.
Information about individual study groups will be published soon.
List of study groups:

Dōzan Fujiwara: Topic TBA (intermediate-advanced), 3 students

Akihito Obama: Topic TBA (intermediate), 5 students
Genshin Seian: Takiochi no Kyoku (beginner-intermediate), 5 students
Genshin Seian: Shika no Tone -Myoanji version- (intermediate), 5 students
Ichiro Seki: San'an (intermediate), 4 students
John Kaizan Neptune: Topic TBA (intermediate), 4 students
Dietmar Ippu Herriger: Topic TBA (beginner-intermediate), 3 students