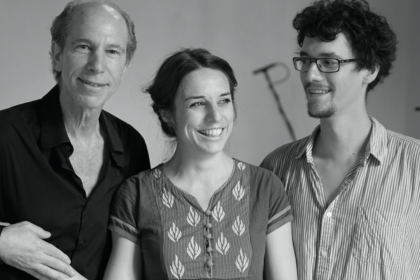 Unique project for quarter-tone piano and two other microtonal instruments – the voice and the Japanese shakuhachi.
New York improviser Steve Cohn, contra-alto Annabelle Plum, and Czech shakuhachi player Marek Kimei Matvija create improvised music filled with torrential energy, experimental tactics and instrumental prowess.
In 2017, the Quarter to Three trio released a CD on a respected Poli5 Label. https://quartertothree.bandcamp.com/album/quarter-to-three
Album reviews (in Czech):
https://www.magazinuni.cz/hudba/quarter-to-three/
https://www.hisvoice.cz/quarter-to-three-improvised-quarter-tone-music/
Outside the Czech Republic the trio performed, for instance, in London's IKLEKTIC.
The quarter-tone piano has been developed by Czech composer legend Alois Hába and famous instrument designer August Förster. There are only few such instruments in existence. For the purpose of this concert, the piano is being put into working order.