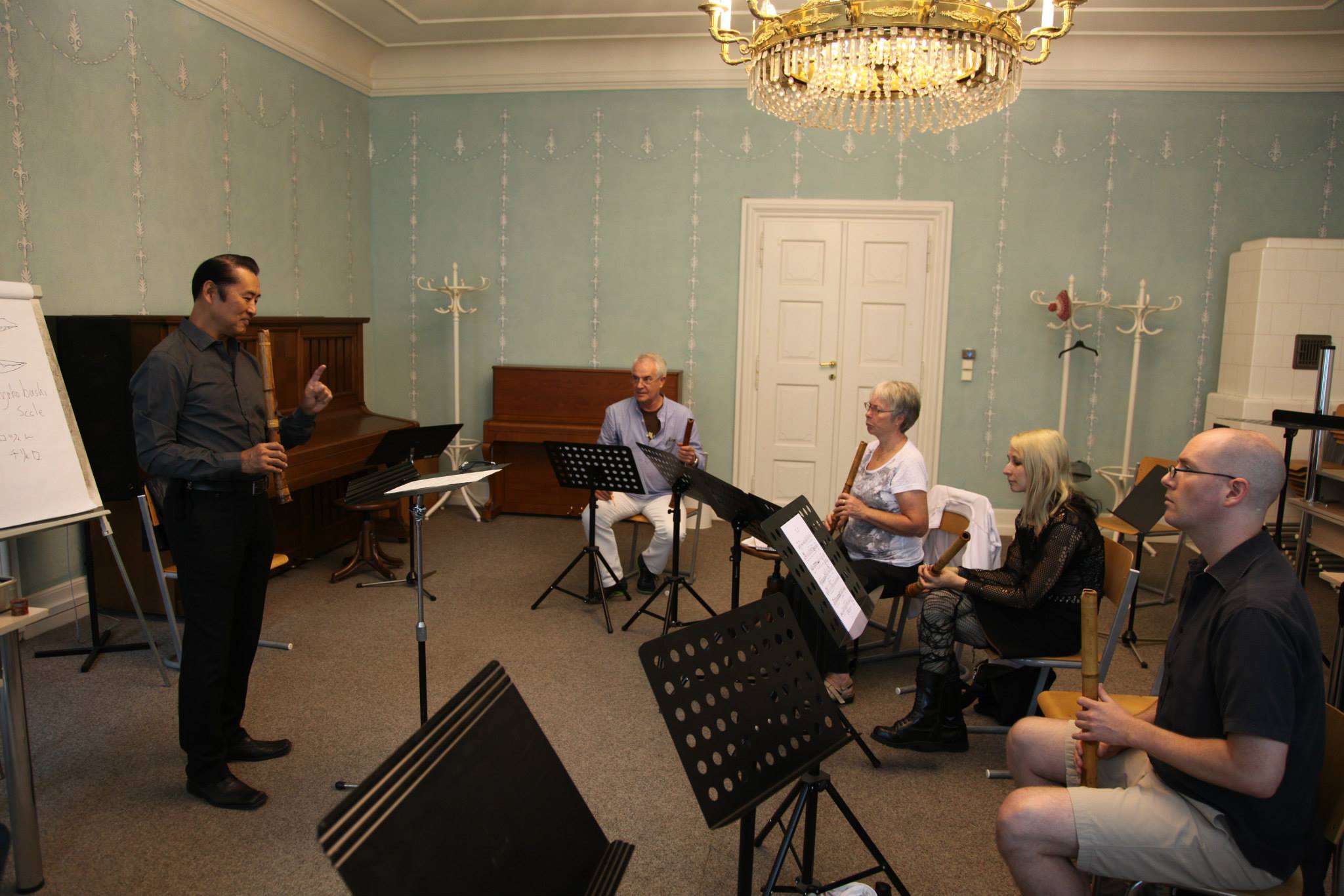 Intensive courses for shakuhachi and koto players, 120 minutes intervals, limited number of participants.
Led by main guests of the festival, study groups offer deep insight into specific compositions and styles. Number of students is limited (from 2 to 5) depending on the difficulty of class material. Participants in the study groups are given scores and recordings in advance and are expected to come prepared to the class in advance.
The concept of study groups has been under development for the past five years. It stems from the players' needs to work with a specific teacher more closely and continuously over the course of several days.