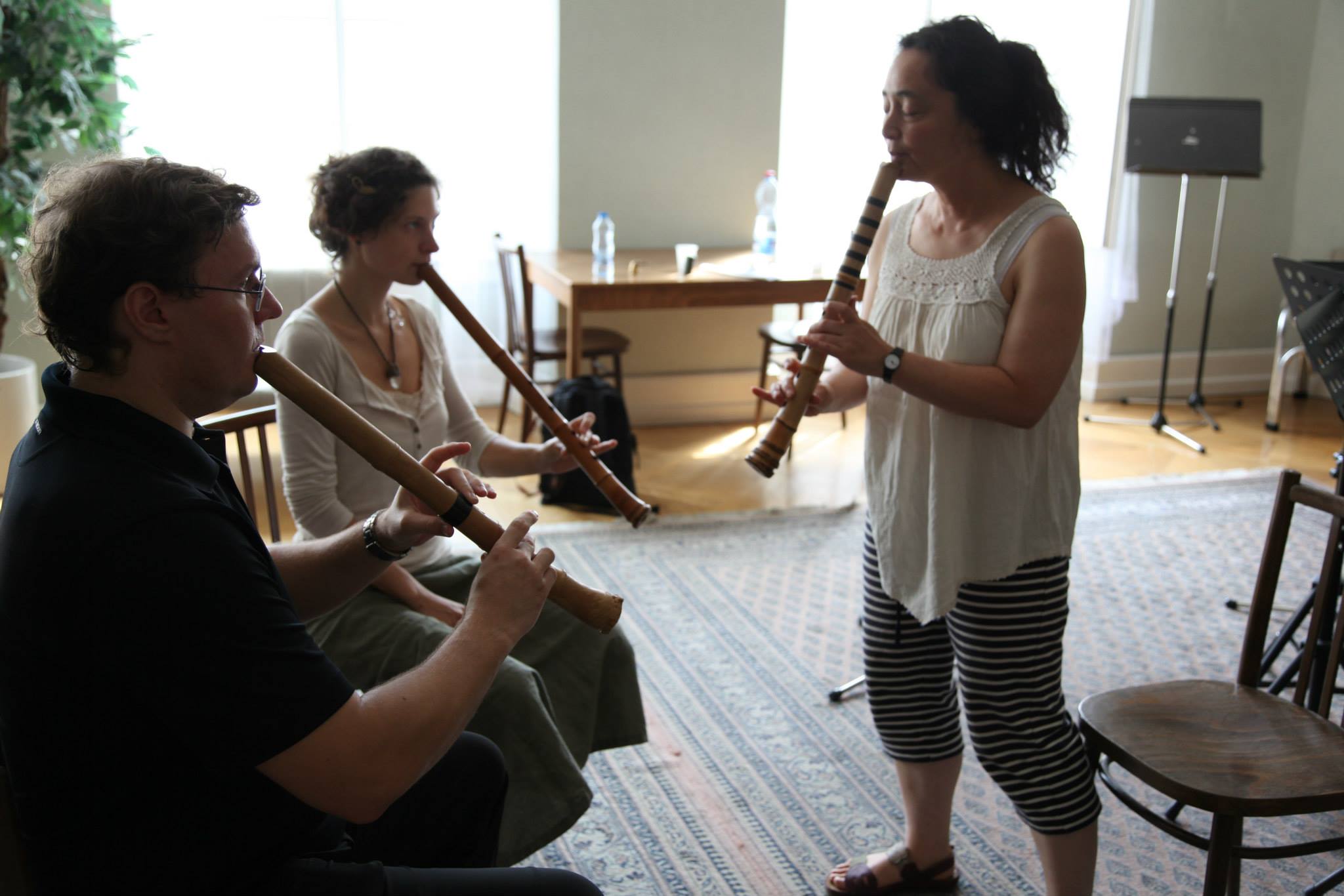 Explore the unique beauty of Japanese instruments. Visit all concerts of ISFP 2021 and learn the basics of playing the shakuhachi and koto with professional players.
Anyone who is interested in trying his best with the shakuhachi, koto or shamisen is welcome to join this course. No previous musical experience is required. Participants can borrow instruments through the festival organisers (please contact us at info@neiro.org). Usually they pay a deposit for the borrowed instrument to the instrument owner.

Absolute Beginners Courses overview:
Shakuhachi Absolute Beginners Course
2 x 60 minutes with Hélène SEIYU Codjo
2 x 60 minutes with Marek KIMEI Matvija
Koto Absolute Beginners Course
2x 60 minutes with Naoko Kikuchi
All teaching is conducted in English.
Holders of Absolute Beginners PASS, ISFP SuperPASS, ISFP Family SuperPASS can access these courses.