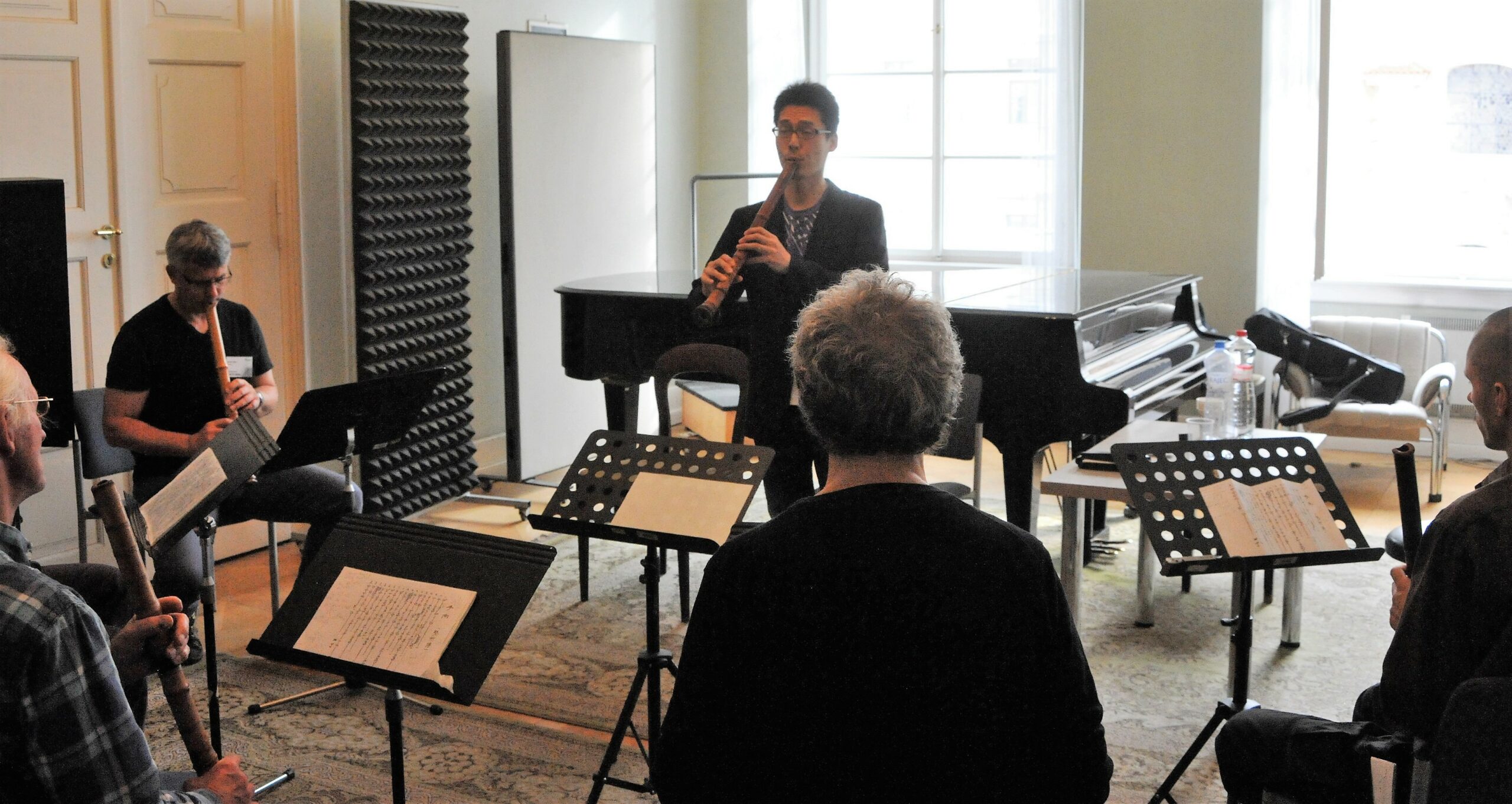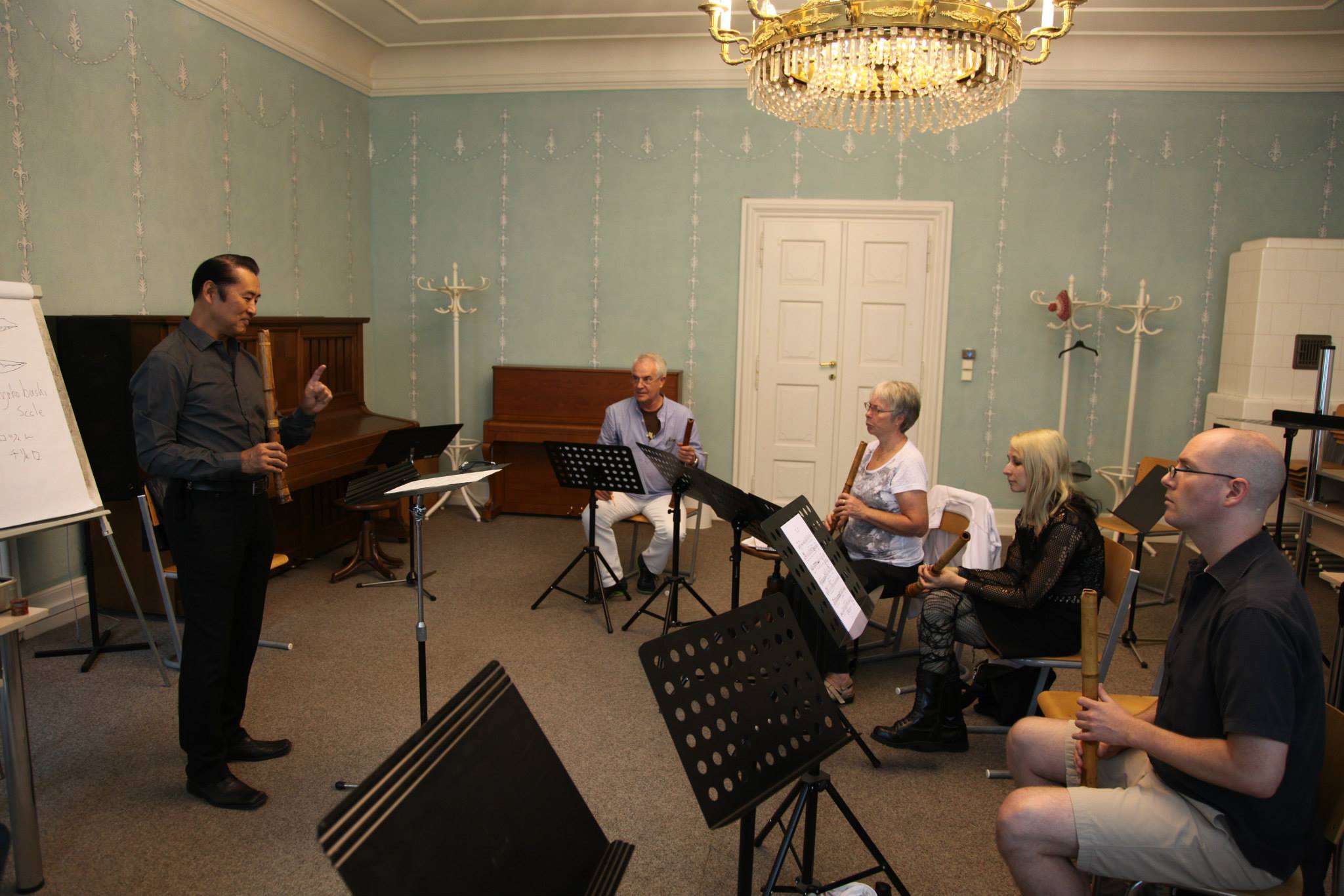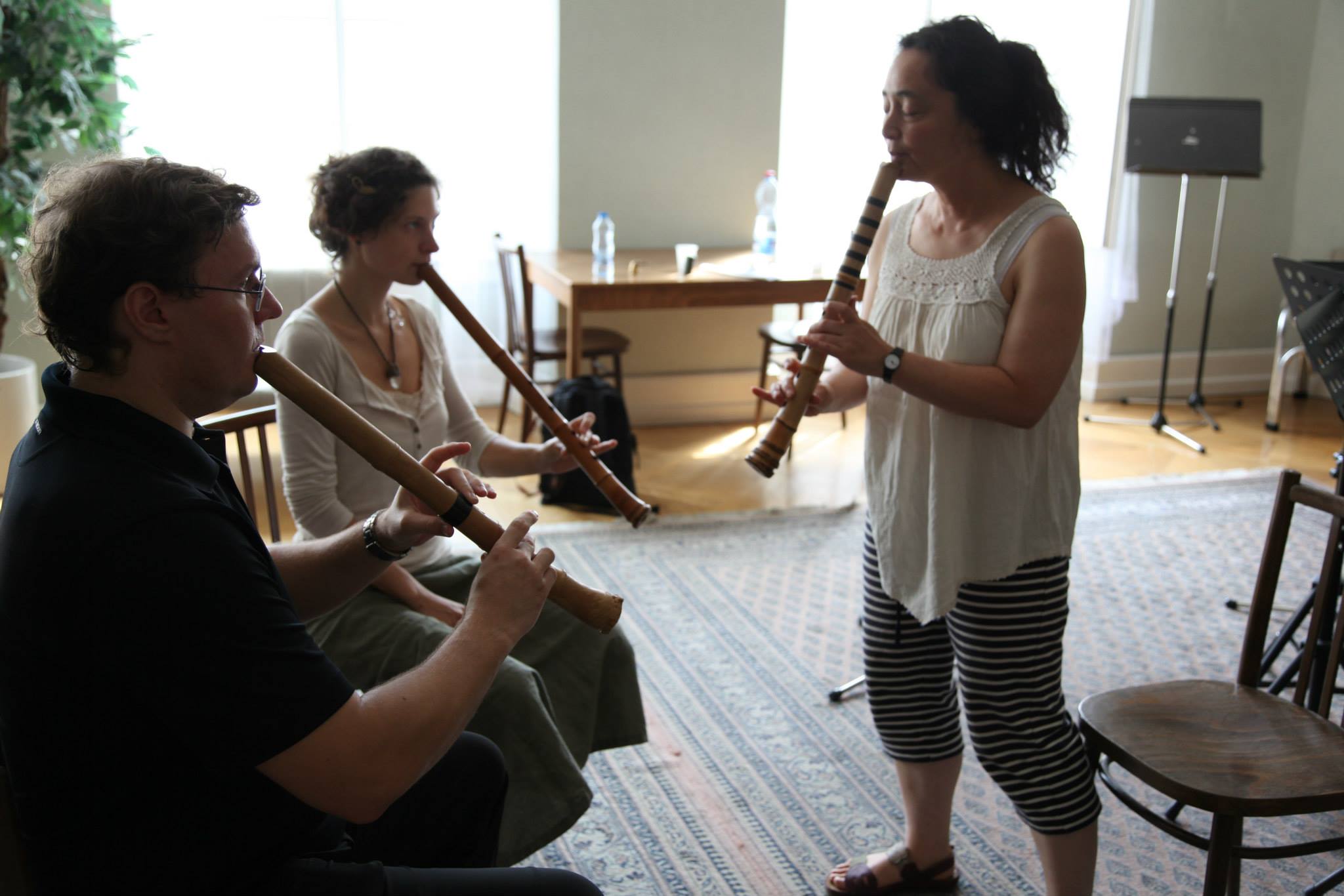 Learning and teaching the shakuhachi and other Japanese musical instruments is an intergral part of the ISFP. It is our pride that our outstanding guests from Japan and elsewhere come to Prague to perform in concerts and to teach. Shakuhachi lovers of all ages gather from around the world to experience being taught by some of the best players in the world. By day in the classroom, by night in the concert hall.
In 2021, the festival takes a different route to teaching learning that in its previous 12 editions. The festival teaching will be divided into separate workshops happening from September to December.
Upcoming workshops program:
December 10 - 12
Shakuhachi workshops with Hélène Seiyū Codjo and Dietmar Ippū Herriger
Unless specified otherwise, the workshops take place in Studio NEIRO in Prague, Holandská 48.

All teaching is conducted in English.