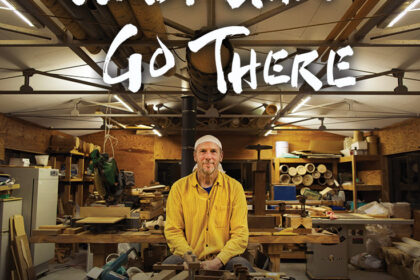 7:30 pm ISFP 2021 Opening Speech
A screening of a documentary film Words Can't Go There (2019) – The extraordinary journey of John Kaizan Neptune, a Californian surfer turned Japanese shakuhachi master, who became the world's leading player and innovator of this traditional instrument, as told through his son's perspective. 

John Kaizan Neptune will play in concert with the enfant terrible of Czech jazz Stratocluster (Ian Mikyska et al.) after the film screening. This unusual meeting of a jazz star and a young, eager to break limits ensemble, will be a mutually enriching experience. We are very much looking forward to viewing the visual component of Stratocluster – an overhead projector and other analog projections by Jan Kulka in Ponrepo cinema theater.
John Kaizan Neptune & Stratocluster
American -Japanese star and enfant terrible of Czech jazz 
John Kaizan Neptune is one of the most important shakuhachi players. His uniqueness lies in the fact that he was the first Western player to reinterpret the Japanese shakuhachi and adapt it for Western music and jazz. At the same time, he became one of the world leading manufacturers of this flute. At present, it goes without saying that top Japanese players such as Kifu Mitsuhashi, Reison Kuroda, James Nyoraku Schlefer, Kaoru Kakizakai, Adrian Freedman and many others. often use his flutes.
John Kaizan Neptune first visited the International Shakuhachi Festival Prague in 2016 (10th anniversary of the festival), where a part of the film Words Can't Go There was filmed
Stratocluster
An improvisational ensemble dedicated to psychedelic jazz. Their performance will be accompanied by Jan Kulka's audiovisual performances on overhead projectors and other projection devices.  Stratocluster will perform as a quartet.