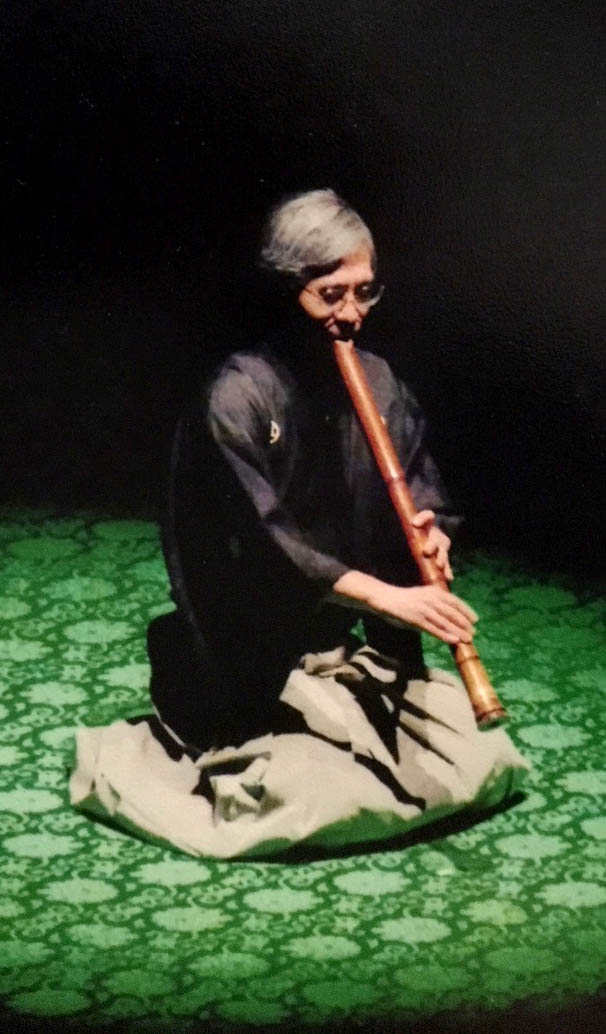 Ichiro Seki is an award winning composer and master performer on the shakuhachi. 
His compositions for Western and Japanese instruments are highly praised and performed around the world. His oeuvre entails solo compositions for the shakuhachi, as well as orchestral works. At World Shakuhachi Festival 2008, he was asked to conduct his own unique composition Bamboo Metamorphosis for marimba, Japanese drum and a hundred shakuhachi flutes.
He is also a virtuoso shakuhachi player performing Japanese and contemporary music. Since 1980, his signature performance has become Minao Shibata's Oiwakebushi-koh for solo shakuhachi and choir which he performed in Japan, China, USA, Sweden, Belgium, Estonia, Finland, Hungary, Spain and Canada. As a soloist, he has performed with such ensembles as Tokyo Philharmonic Chorus, Ritsuyuu-kai (gagaku orchestra) and Yuuka Choir. 
He studied the shakuhachi with one of the legendary players of contemporary shakuhachi, Katsuya Yokoyama. His tutors in composition were Shuko Mizuno, Yoriaki Matsudaira, Hiroshi Aoshima and also Yuji Takahashi, one of the leading figures of contemporary music in Japan.
Selected awards:
1st Prize for Shakuhachi performance at Pan-Music Festival, 1975
1st Prize for Compostion for Japanese Instruments, Agency for Cultural Affairs, 1995
1st Prize for Compostion for Japanese Instruments, National Theatre, 1999