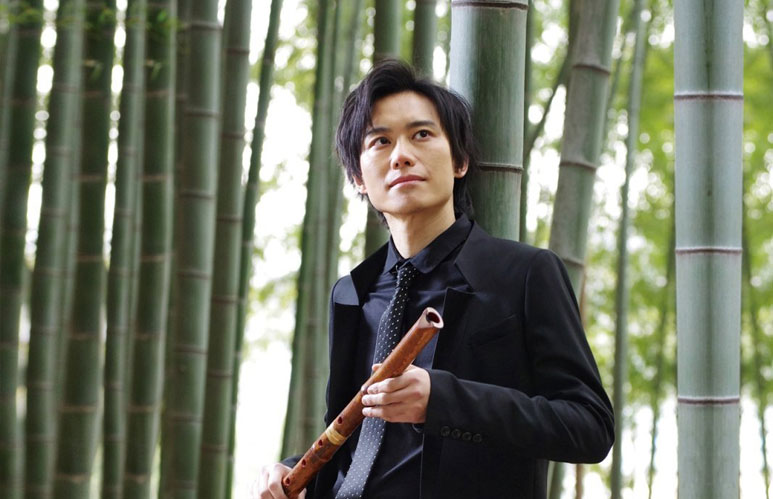 Adored for his sound and expression,

Dōzan

Fujiwara sets the tone of the contemporary shakuhachi
His sound and expression is adored in prestigious concert halls and popular music arenas alike. In spite of his star status (or maybe because of it) he seldom concerts outside Japan. Started shakuhachi at the age of 10. Learned the instrument from the Living National Treasure, Hozan Yamamoto, the shakuhachi master. Completed the graduate study at the Graduate School of Music, Tokyo National University of Fine Arts and Music. Released his first CD album in 2001. By pursuing shakuhachi's point of origin and getting out of the box, Dōzan has changed the image of shakuhachi and composed various music.
In addition to his solo artist activity, Dōzan has composed films and stage music. Currently, he is a shakuhachi instructor at Tokyo National University of Fine Arts and Music, teaching the new generation of players. http://www.dozan.jp