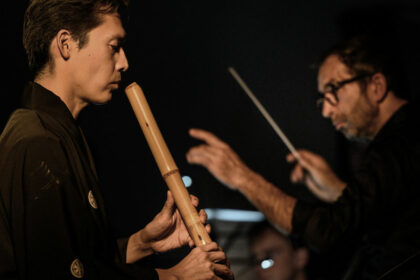 Misato Mochizuki: Chimera 16′
Misato Mochizuki: Wise Water 10′
Martin Klusák & Viktorie Vášová: TBA (world premiere) 25´
The concert organized together with the BERG Orchestra is traditionally one of the most popular events of the festival. This concert is dedicated to two composers: Misato Mochizuki and Martin Klusák. The common features of these two composers are the love of strange timbres, rough, sublime and fragile, subtly simple and direct gestures. Klusák's new composition follows his work in the site-specific ensemble TOPOS KOLEKTIV, in which he created a dance music performance tailored to specific spaces. Martin Klusák closely collaborates with the stage director Viktoria Vášová for the stage performance parts of the concert. The stage performance parts of the concerts are created in collaboration of Klusák and a stage director Viktoria Vášová.